We're the #1 Face Painting company in Moray!
We're the #1 Face Painting company in Moray!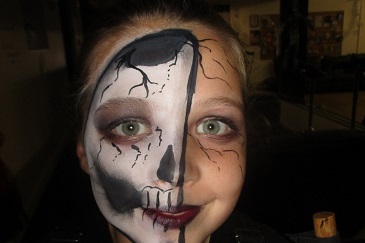 Magic Faces by Jackie provide a Face Painting service to clients all over Moray, The North of Scotland & beyond. Whether you are having an intimate party for kids, or holding a large event, we're sure we can make your event a memorable one and one that the kids and adults will remember for years to come.
In addition to our face painting service, we also have a balloon modeller who is able to create a huge variety of different balloon models, including animals, hats, swords, wands, cartoon characters and much much more. If that isn't enough, then why not have a magician at your party as well??. We can provide a high quality magician who has been performing all over Scotland for years to adults and children alike.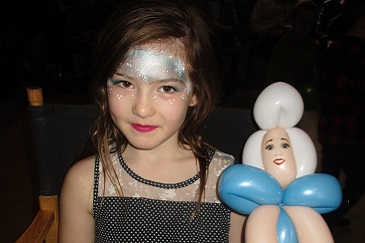 From Childrens Parties & Outdoor Events, to Corporate Functions and even Football Teams, We've provided our Face Painting service to them all. It's no wonder we're the first choice for parents & companies in Scotland when they want a day to remember.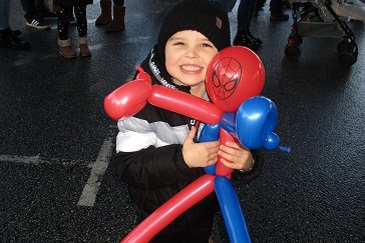 As one of the best balloon modellers in Scotland,Our uniquely talented balloon twister will be sure to keep your kids entertained for hours. When it comes to balloon modelling, our balloon expert is extremely popular with the kids and is certainly one to remember.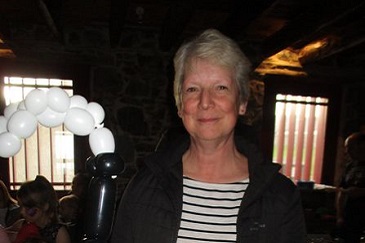 We're regularly booked by companies for functions and events. From corporate get togethers to football matches, Our facepainters will be sure to liven your event up and inject a bit of fun into proceedings. Adults love getting their faces painted too!
"We hired magic faces for our child's party, the face painting was brilliant and the kids loved the balloons. We highly recommend them!."
"I've hired Jackie at Magic Faces a few times now, and couldn't rate them more highly. My daughter loves getting her face painted as a princess and she even had a balloon wand and crown, needless to say she had a great time."
"Magic Faces were great. Jackie did a wonderful job of painting the kids faces and the balloon modeller was excellent."
"I've had mixed experiences with entertainers over the last few years, but I would highly recommend Jackie & Magic Faces and will certainly hire them again. They were professional from start to finish and the event was a resounding success"
"Thanks to all who attended the party, the face painters were awesome and the balloon guy was very highly skilled, i'm impressed!"
"Brilliant!. Thank you so much for coming to our event, you guys did a great job the kids loved their faces! lots of butterflies and zombies running about with smiles on their faces."
"Mummy can Jackie come back to our house tommorow for supper i want to be a princess again!"
"Thank You guys!. I dont know what we've had done without you, the kids were thoroughly entertained."
"Those were some seriously awesome faces you painted. Now my boys don't want to wash it off!"
"I thought i'd send you an email to thank you for coming to our party and putting a smile on the kids faces"
"That balloon modeller has some serious skills!"
"We'll be recommending you to all our friends, the quality of work was top notch and at a great price, thanks to all at Magic Faces!"